CALVARY SOCCER
Timeline & General Info & Register and pay online
*****Click here to Register for Soccer 2018*****
July 13-Registration Begins-Cost: $125.00
Aug. 28-Final Day of Registration
Sept. 4-Coaches Meeting/ 6:00/Fireside Rm. FLC
Sept. 8-Practices Begin
Oct. 6-Games Begin
Registration Fee Covers: shirt, shorts, socks, administration, refs, awards, and ministry/celebration
Fee does not cover but you will need: ball (your age size below), cleats, and shin guard
Ball Sizes:
(3-4 yr.) Under 5yrs. & (5-6 yr) Under 7yrs. – Sz. 3
(7-8yr) Under 9yrs. & (9-10 yr) Under 11yrs. – Sz. 4
(11-13 yr) Under 14yrs. – Sz. 5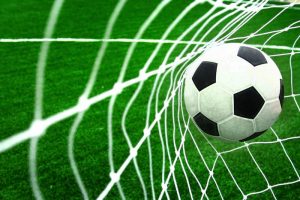 Q & A:
When are games played? Mondays starting at 6:00PM & Saturdays
starting at 9:00AM.
Practices: Same as games but will depend on the number of teams and the coach discretion.
Ministry and Picture Day: TBD
We are a parent ran instructional recreational league. If you are interested in coaching your child please contact Brenda 318-687-4922.