U5 Game Schedules U7 Game Schedules U9 Game Schedules U11 Game Schedules
Thursday, Sept.30th******SOCCER CLINIC TUESDAY, SEPTEMBER 14th AT 6PM. ALL TEAMS MEET AT 6PM- 3-4 YEAR OLDS MEET AT FIELD 3B, 5-6 YEAR OLDS MEET ON FIELD 3C, 7-8 FIELD 2 AND 9-11 FIELD 1
U11 Practice Schedule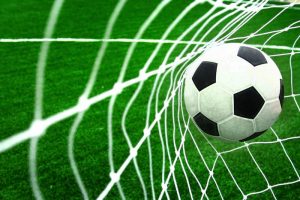 REGISTRATION IS OFFICIALLY OVER****WE ARE FULL AT THIS TIME*****
I am in need of parents 2 coach in the 9-10 year olds. Please email me your name, number and child's name and age group you wish to coach to bgilley@calvaryshreveport.org.
Timeline & General Info
July 1-Registration Begins-Cost: $125.00 (for ages 3-12)
Aug. 31st 2021 Final Day of Registration***Registration closes at 3PM**
Sept. -Coaches ONLY Meeting/ 6:00/Digital
Sept. 9th-Practices Begin
Oct. 5th-Games Begin
Registration Fee Covers: shirt, shorts, socks, administration, refs, awards, and ministry
Fee does not cover but you will need: ball (your age size below), cleats, and shin guard
Practices: Practices will be on a weekday either Monday, Tuesday and Thursday at 6PM, Weather permitting!
Games: Games will be on Tuesday and Thursday starting at 6:00PM. Weather permitting!
Ball Sizes: WE ARE A CO-ED LEAGUE
(3-4 yr.) Under 5yrs. & (5-6 yr) Under 7yrs. – Sz. 3
(7-8yr) Under 9yrs. & (9-10 yr) Under 11yrs. – Sz. 4
(11-12 yr) Under 13yrs. – Sz. 5