Calvary Soccer Registration is OFFICIALLY CLOSED!!
PRACTICE SCHEDULES
GAME SCHEDULES
U11 Game Schedules Revised for team 2 & 3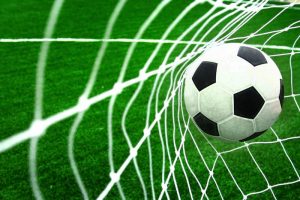 Timeline & General Info
July 1-Registration Begins-Cost: $125.00
Aug. 26-Final Day of Registration-EXTENDED TO 8-30-19
**Only registering in the 7-8 year old age group.**
Sept. 3-Coaches ONLY Meeting/ 6:00/Fireside Rm. FLC
Sept. 7-Practices Begin
Oct. 5-Games Begin
Registration Fee Covers: shirt, shorts, socks, administration, refs, awards, and ministry
Fee does not cover but you will need: ball (your age size below), cleats, and shin guard
Practices: Typically are on Saturday at 9:00AMfor everyone and the older teams will have a weekday practice typically on Monday at 6:00PM. Weather permitting!
Games: Games will be on Saturday morning starting at 9:00AM for most, depending on how many teams, and on Monday's at 6:00PM. Weather permitting!
Ball Sizes:
(3-4 yr.) Under 5yrs. & (5-6 yr) Under 7yrs. – Sz. 3
(7-8yr) Under 9yrs. & (9-10 yr) Under 11yrs. – Sz. 4
(11-13 yr) Under 14yrs. – Sz. 5